Sezincote House visit, Cotsworlds – Thursday 29th June 2023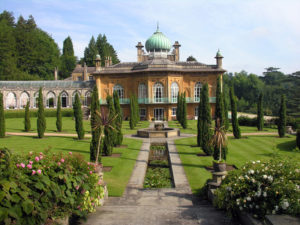 Sezincote is a place of contrasts.  At the heart of a traditional, family-run estate covering 4,500 acres of rolling Cotswold countryside stands a 200 year-old Mogul Indian palace, set n a romantic landscape of temples, grottoes, waterfalls and canals reminiscent of the Taj Mahal.
After winding through the mighty oaks that line the long drive of the garden, you see a weathered-copper onion dome straight out of India.  The south front, complete with curving organgery, unfurls above a Repton landscape that has remained unchanged since the mid 19th century.
The Venue Leisure Centre, Borehamwood 9.15am
Furzefield Leisure Centre, Potters Bar, 9.40am
Bushey Grove Leisure Centre, 10.20am
Price £40.00 per person.